Bomere Heath & District Parish Council
2016 and 2017
September 2017: £306 Donation for Equipment at Bomere Heath Sunshine Pre-School
Bomere Heath Sunshine Pre-School asked the parish council to contribute towards a Tough Spot Tray which is a sensory tray so that the children could explore different shapes and textures for example - pine cones, wooden objects, leaves and sand. The donation also meant the school were able to purchase 6 much needed, waterproof sleep mats to enable the children to have a nap.
Please see images below:
May 2016: £450 Donation towards The Beach Hut at Bomere Heath Primary School
The Parish Council agreed to give £450 towards the creation of a school sensory room at Bomere Heath Primary School.
Once a pokey headmaster's office, later a room filled with hard, metal filing cabinets and first aid equipment it has now been transformed into a calm, relaxing peaceful space. Complete with comfy yellow sofa, armchair, bauble lighting, cuddle ball and bubbly, fish water feature.
The children have now aptly renamed the room – The Beach Hut. It is used every day, and it's a place children come to when they are upset or need extra one to one or simply need 10 minutes out. The impact of the room has been immediate and has improved attendance and quality of the childrens' lives at the school.
We are delighted to have been able to help towards the creation of this room which was made possible from contributions from The Friends of the School, a church collection organised by Rev Mary-Lou Toop together with the Parish Council Donation.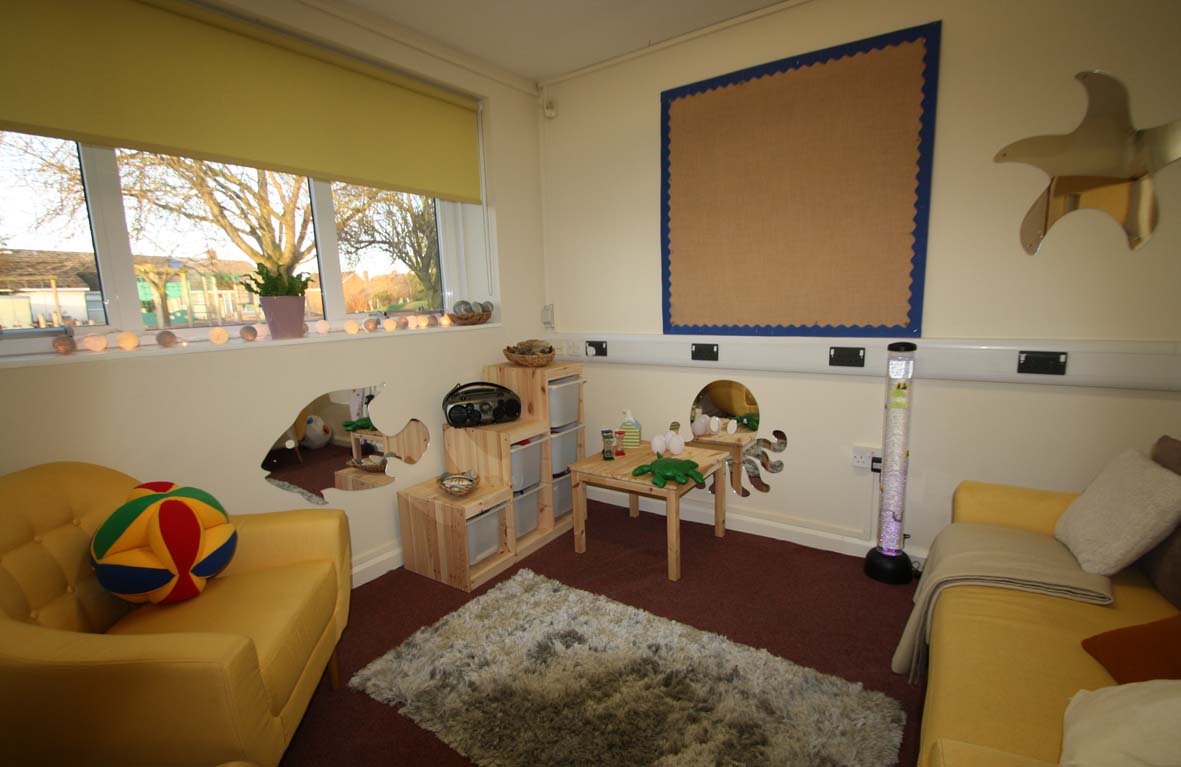 December 2016: £700 Donation to Boreatton Explorer Scouts
Boreatton Explorer Scout Group organised a trip to Nepal where they spent the first week on a trek to the top of the valley at Gokyo peak to see the sunrise over Everest at 5360m. The second week they worked in a children's home in Katmandu.