Doctor / Prescriptions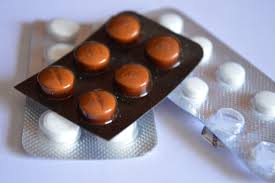 Medication Collection and Delivery Service (Bomere Heath Village residents)
A medication collection service continues to operate whereby Prescott Surgery attend and distribute repeat medication from the Bomere Heath Village Hall car park at 11.30am every Friday, to their patients who live in Bomere Heath.
In addition to this Cllr Shirley Briers has arranged with the Surgery (from 7/4/20) for an additional service on Tuesdays for their vulnerable patients who live in Bomere Heath. On this day, authorised Bomere Heath Volunteers will collect medication from Prescott Surgery and will carry out doorstep deliveries in Bomere Heath. Should you be registered as a patient at Prescott Surgery, live in Bomere Heath and wish to be included in this service please contact the Surgery.
Please note that these arrangements are in place for Prescott Surgery patients who live in Bomere Heath. If you are registered as a patient at Prescott Surgery and live outside Bomere Heath please contact the surgery who will be able to advise you of the collection/delivery options available to you.
Please note that the dispensary at Prescott Surgery is open as normal and medication can be collected as normal at the surgery. Repeat medication must be requested from the surgery by patients 2 working days before collection/delivery and the patient must inform the surgery of their collection/delivery option
​THIS ONLY APPLIES BOMERE HEATH - CLIVE & FITZ HAVE SEPARATE ARRANGEMENTS IN PLACE
News Update: Coronavirus Assessment Centre, Car Park, Shrewsbury Town Football Club
This centre is only for those who have been referred there either by their GP or NHS 111. The centre is further assessing those referred. IT IS NOT CONDUCTING COVID 19 TESTS (see below news from Prescott Surgery)
Easter Opening Hours Good Friday and Easter Monday
In order to alleviate the pressure on NHS 111 and the Shropdoc out of hours services, Prescott Surgery will be open
08:30 to 18:00 on Good Friday 10th April and Easter Monday 13th April

GP and Nurse telephone appointments.

You will also be able to collect medication but we will not be able to carry out doorstep deliveries on these 2 days.