Fete 2020 - Stall booking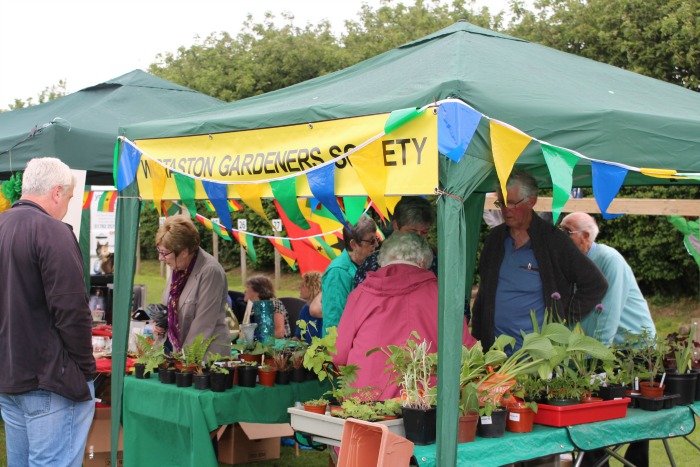 This page is for anyone who wishes to erect a stall or stand at the Bomere Heath Fete and Fun Day on Saturday 18th July 2020.
If you are selling goods of any description a pitch for a stall costs £15. Registered Charities and Voluntary Groups are free of charge. What ever the stall is to be used for, we need you to register to enable us to plan and set out the fete.
The pitches for a stall will be located either on
Bomere Heath School playing field *
Village Hall car park*
Along Shrewsbury Road (Road closure 1030-1700)
Red Lion car park* (Subject to availability due to building work)
Village Hall (indoors)*
There are a finite number of stalls available. The Parish Council reserves the right to limit the type and number of stalls. * Denotes where there are limited spaces available and they will be allocated on a 'first come first served basis'
While we shall try to accommodate requests, the vast majority of pitches are outside.
Stallholders will have to supply all of their own display equipment inclusive of tables, chairs and any weather protection.
As pitches will be set out and marked and we are allowing 3m x 3m for each stall, this enables a little free space and the erection of a gazebo if required. Stalls that are larger than this should book two pitches.
There are no external power supplies (240v), and access to power supply indoors would have to be first agreed with persons responsible in the Village Hall.
How to book
Complete and return the booking form below. When your booking is accepted you will be sent payment details, ideally this should be by BACs payments (Online banking). Full payment of £15 / pitch is required at the time of completing booking, which is non refundable in the event of cancellation. (Registered charities and voluntary groups are free of charge)
The booking form below will need to be downloaded, completed and signed. Scan or return the hard copy via:
Email: Fete2020@bomereheath.co.uk
Post: The Parish Clerk, C/O Westcote, Baschurch Rd, Bomere Heath, SY4 3PN
All Stall Holders Please Read
Stall Holder Parking and Access
Stall holders should arrive in plenty of time to enable them to drive within the closed road section and set up their stall. Once erected stall holder vehicles must be parked in Bomere Heath School car park (The Cresent, Bomere Heath). Be aware that arriving before 1030 traffic will still be using the closed road section and you will not be able to erect stalls.
Stall holders have between 1030-1145 to set up stalls after which all vehicles must be removed. For safety reasons no vehicles including stall holders, will NOT be allowed to re-enter the closed road section before 1630
Vehicle Passes will be issued when bookings are confirmed. This will enable entry into the closed road section during relevant times and parking within the school grounds.
Health and Safety
Liability for the safety of the stall and its goods remain with the Stallholder.
Stallholders are responsible for ensuring that the stall does not create any hazard to pedestrians and for clearing any rubbish connected to their stall at the end of the event.
Any erected gazebo, should be secure and prevented from becoming airborne during inclement weather.
The sale of counterfeit goods and any other prohibited items is strictly forbidden.
Stalls on Shrewsbury Rd must be cleared before 'Closed Road' is opened.
Prepared Food Stalls