Isolation Pet Care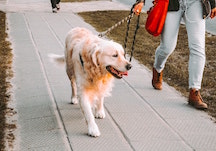 While people maybe restricted, animal care may well be an issue for those in owners in isolation. The following volunteers have agreed to provide their services for free of charge where owners are unable to secure help from friends and family in looking after their pets and animals.
Shana's Pet Care Service (Sharna Oldershaw)
Fully licensed and Canine qualified 'First Responder' (Medical first aid). Available for dog walking, vet trips and horse care.
T: 07990 911 941 E: peanut1801@hotmail.co.uk